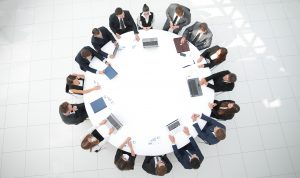 California stock corporations are owned by their shareholders who then elect directors.  Directors, in turn, elect officers who handle a corporation's day-to-day management. Accordingly, shareholders hold influential positions in a corporation through their voting power.
California requires corporations issuing more than one class of shares to designate the classes and/or series of stock in its articles of incorporation. A stock corporation's capitalization, or "cap," table is a type of ledger that designates shareholders' percentage ownership and equity value.
Most early shareholders know the equity value of their ownership, but as companies add investors, assets, and shareholders, the shareholder ownership structure can shift. This may result in a dilution of shares, changing the structure of shareholder ownership. These changes can lead marginalized minority shareholders to file major shareholder litigation disputing changes to the corporate ownership structure.  While dilution may not affect the financial value of shares, it can have a drastic impact on voting rights and ownership structure.