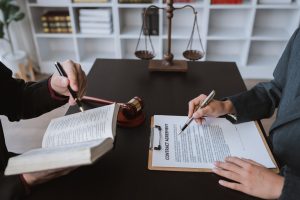 Contracts are the lifeblood of California's economy. Every business, no matter its size, depends on the mutual performance of contractual obligations with individuals and other business entities. When there is a breach of contract, the Los Angeles business litigation attorneys at Structure Law Group can advise you of your rights and represent you in taking (or defending against) legal action to assert those rights.
How Much Time Do You Have to File a Breach of Contract Lawsuit in Los Angeles?
California law imposes a deadline–known as a statute of limitations–on most types of civil actions. For alleged breaches of written contracts, the statute of limitations is four years under Section 337 of the California Code of Civil Procedure. But for most oral contracts, the limitation period is just two years under Section 339. In certain cases, a breach of contract for the sale of goods may instead be by Section 2725 of the Commercial Code, which has a four-year statute of limitations regardless of whether the contract itself was written or oral.
The basic principle behind the statute of limitations is that a party can only sue for a breach within the specific time period. So for a written contract, a party would have to file a lawsuit within four years of the breach. But when does a "breach" actually occur? Put another way, when does the four-year clock actually start to run?
The answers to these questions are often not as simple as you might think. For instance, in a 2010 case, McCaskey v. California State Automobile Association, the California Sixth District Court of Appeal held that the date of a breach was not when a party "announced" its intention to repudiate or no longer honor a contract. The breach only occurred when the party failed to perform its contractual obligations. While the other party had the "option" of suing in anticipation of the breach, the statute of limitations did not start to run until there was an actual breach.
There are also situations where a party to a contract may not immediately know or realize that a breach has occurred. If you can show that you were not aware of the breach–and could not have discovered it right away by exercising due diligence–a California court can suspend or "toll" the relevant limitations period to account for the time you were unaware of the problem.
Our Los Angeles Breach of Contract Lawyers Can Help Your Business
The statute of limitations is one of the first–and most important–hurdles that any breach of contract lawsuit must clear. Indeed, many defendants are able to get these lawsuits dismissed simply because the plaintiff waited too long to assert their rights in court. So if you are involved in a potential breach of contract or similar lawsuit and need representation or advice from a Los Angeles business litigation attorney, contact SLG today at (310) 818-7500 or contact us online to schedule a consultation.