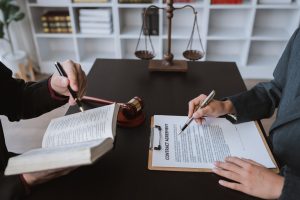 Contracts are the lifeblood of California's economy. Every business, no matter its size, depends on the mutual performance of contractual obligations with individuals and other business entities. When there is a breach of contract, the Los Angeles business litigation attorneys at Structure Law Group can advise you of your rights and represent you in taking (or defending against) legal action to assert those rights.
How Much Time Do You Have to File a Breach of Contract Lawsuit in Los Angeles?
California law imposes a deadline–known as a statute of limitations–on most types of civil actions. For alleged breaches of written contracts, the statute of limitations is four years under Section 337 of the California Code of Civil Procedure. But for most oral contracts, the limitation period is just two years under Section 339. In certain cases, a breach of contract for the sale of goods may instead be by Section 2725 of the Commercial Code, which has a four-year statute of limitations regardless of whether the contract itself was written or oral.