Section 544 of the Bankruptcy Code, commonly referred to as the "strong arm" clause, gives the bankruptcy trustee the rights of a secured creditor.  This allows the trustee to avoid for the benefit of the debtor's creditors transfers or obligations that could have been avoided by an unsecured creditor under nonbankruptcy law, provided such creditor exists.  Generally, this allows the trustee to avoid unperfected liens and fraudulent transfers.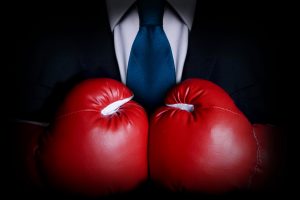 Section 544 of the Bankruptcy Code sets out the strong arm clause in full.  Section 544 provides in relevant part that "[t]he trustee shall have, as of the commencement of the case, and without regard to any knowledge of the trustee or of any creditor, the rights and powers of, or may avoid any transfer of property of the debtor or any obligation incurred by the debtor" that could have been avoided by certain judicial lien holders or bona fide purchasers. The Bankruptcy Code can be confusing and intimidating to some.  An experienced San Jose bankruptcy lawyer can help creditors understand their rights, options and risks not only with the "strong arm" clause, but the entire Bankruptcy Code.
What Claims Can Be Avoided?
There are a number of transfers that a trustee may attempt to avoid using their "strong arm" powers.  A few of these transfers include:
Unperfected Security Interests – The trustee's strong arm power allows the trustee to avoid any lien that is unperfected at the time the debtor files bankruptcy. This means that the would-be lien holder loses their lien claim and their corresponding status and rights in the bankruptcy case as a secured creditor. It is thus critical for all lienholders to ensure that their security interest is properly perfected in accordance with applicable state law.
Fraudulent Transfers – Using Section 544 of the Bankruptcy Code, the trustee may avoid fraudulent transfers under state law. Many states, including California, have adopted the Uniform Voidable Transactions Act (UVTA) allowing for the set aside of transfers that are found to be either actually fraudulent or constructively fraudulent. To maintain an action under Section 544 under the UVTA, the trustee must prove the existence of a creditor who could have filed a fraudulent transfer action at the time the debtor's petition was filed. However, once avoided, the transfer is avoided for the benefit of all creditors.
Transfers in Violation of State Law – A trustees may also be able to use his or her strong arm power to avoid various other transfers that violation state law, including stock redemptions and transfers of corporate assets in violation of state corporation law.
If You Are Creditor Dealing with A Bankruptcy Claim…
The Bankruptcy Code provides the bankruptcy trustee with many tools to enable the trustee to gather and distribute assets for the benefit of creditors, one being the "strong arm" clause that is Section 544 of the Bankruptcy Code. When a debtor files for bankruptcy, it is critical that creditors understand their rights and risks going forward.
While the trustee is given special powers under the Bankruptcy Code to avoid certain transfers, it is worth noting that these powers are not unlimited and a number of defenses to an avoidance action under Section 544 exist, including state of limitations, state recording laws, including those providing for constructive notice and other curative statutes.  An experienced bankruptcy attorney can help to protect those rights. Do not hesitate to call for assistance today.
The San Jose business attorneys at Structure Law Group, LLP understand both debtor & creditor rights in bankruptcy. Please contact our San Jose office at 408-441-7500 to discuss your situation.