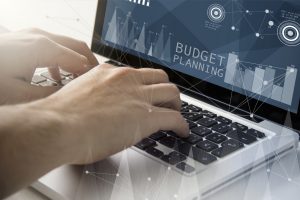 Starting a new business can be an overwhelming proposition for any Silicon Valley startup business. An experienced business startup attorney can help you build a profitable business from the ground up by finding appropriate financing, effectively forecasting your business expenses and helping you budget effectively.
Finding the Right Financing
The first step to an effective financial plan is putting in place the right startup capital for your particular business. Venture capital is among the most popular financing options for Silicon Valley startups, but it is not right for every business. VC deals often contain onerous terms for profitability, repayment, or reinvestment. Not every business can meet these demands. Accessing venture capital also brings in more stakeholders who have a greater say in the operation of your business. This is the very situation that many startup business owners are looking to avoid.
There are many alternative financing options which startup businesses may consider. Many lending institutions offer business lines of credit for operating expenses. Private investors may be willing to invest in the business without expecting any management rights in return. Lines of credit may be available for equity already owned by the business. These are just a few of the many options which are available to startup business owners for whom venture capital is not the best options.
A Practicable Budget for a Silicon Valley Startup Company
Successful businesses must meet a wide range of financial needs and set a wide range of financial goals. The immediate needs of operating expenses must be met, while also setting short and long-term financial goals that will ensure the financial health of the business. In order to set these goals, startup owners must make reasonable assumptions about the finances of their businesses. Entrepreneur Media Inc. advises owners to consider the following points:
How many units can be sold in the first year, and how much profit can be projected?
How will these numbers grow in the following years?
How will your good and/or services be priced?
How much will it cost to produce your product?
How much inventory will you keep on hand?
What will your payroll and unemployment taxes be?
How will you pay yourself and/or employees? What benefits will you offer?
While this is not an exhaustive list, it can nonetheless help business owners identify both their operating expenses and the true cost of running a business.
Experienced Legal Advice for Effective Financial Planning in A Silicon Valley Startup
The business startup attorneys at Structure Law Group have extensive experience in financial planning for Silicon Valley businesses of all sizes. Call (408) 441-7500, email slgadmin@structurelaw.com or use our online contact form to schedule your consultation today.