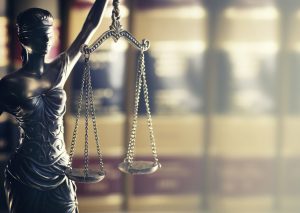 Despite the fact that everyone is entitled to their day in the court, the reality is that most cases do not make it to trial.  Many clients will approach their lawyers with the hope that they will be able to quickly get in front of a judge and explain their story—a vision of American justice that is reinforced in popular media and Court TV.  However, the reality is that it takes a long time to get to the point when a party can tell its story directly to a Judge.  In most situations, the cases take earlier exit ramps, such as informal out-of-court settlement, non-binding mediation, binding arbitration, or a ruling by the Court before trial.  If a case does make it to trial, the parties often settle on its eve.  Often, the cheapest and most efficient way for a dispute to get resolved is for attorneys to work on an out-of-court settlement.  This can occur at any point either before or after a lawsuit has been filed.  Under this track, attorneys informally negotiate a resolution.  If the parties agree to it, the attorneys will memorialize the resolution in a settlement agreement.  This is often the quickest way to resolve a case, as it does not require any third-party intervention—it only requires parties who are willing to work together to settle their differences and capable counsel to guide the parties through the process.
In addition to out-of-court settlements, cases often get resolved with the help of a third-party neutral.  The decision of this third-party may be binding depending on the posture of each case.  For instance, cases often go to non-binding mediation before they move on to trial.  Indeed, more and more courts are requiring this step before allowing the case to move to trial.  With a non-binding mediation, the parties all present their cases to a neutral, who tries to facilitate a settlement agreement.  In short, non-binding mediation is like the informal out-of-court settlement discussed in the previous paragraph, with the addition of a third-party neutral who helps ease things along. Sometimes, cases may end up in front of a third-party neutral who has the authority to make a binding decision.  For instance, if the parties previously signed an agreement for binding arbitration, the case may end up in front of a private judge whose decision is final.  In other instances, the parties decide to submit their case to binding arbitration at the time of the lawsuit for a variety of reasons, such as cost and efficiency. If the case does actually end up in court, it is still unlikely to reach trial.  The purpose of trial is to get to the truth of what actually happened in a conflict, so if there is no dispute about what actually happened, a judge might rule on the case early based on a dispositive motion like a summary judgment motion.  With a summary judgment motion, the moving party argues that there is no dispute of fact in the case, so the judge has no finding of fact to make in a trial and can proceed to a ruling earlier. If a party brings a summary judgment motion, it has the burden of providing evidence that there is not any dispute of fact in the case.  This evidence may come in a variety of forms, including affidavits, declarations, and discovery responses.  If a judge is persuaded, it may decide to rule on the case right there. As you can see, getting to trial is an involved and lengthy process with the potential for a lot of different early exit ramps.  If a case does make it all the way through the end of trial, it may take a long while to do so.  For instance, a timeline of one year would be a relatively quick timeline in most cases, and it is not uncommon for cases to take several years to make it from beginning to end.
Contact the Experienced California Business Litigation Attorneys at Structure Law Group
If you have questions about any getting your business lawsuit to trial, the experienced business litigation attorneys at Structure Law Group are here to help. Call (408) 441-7500, email slgadmin@structurelaw.com or use our online contact form to schedule your consultation today.