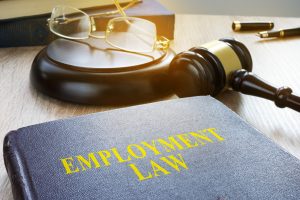 A lawsuit can be an overwhelming experience for any business owner – particularly if you have not previously had any dealings with the court system. But it's not cause for panic. The skilled employment law attorneys at Structure Law Group can help San Jose employers resolve such disputes through litigation, arbitration, the Labor Commissioner, mediation, or simple settlement negotiations. The experience of a knowledgeable attorney can allow for fast and effective resolution of employment claims with the least expense possible.
The Many Strategies for Dispute Resolution
Sometimes, a motion to the court can be used to end the litigation before it begins. This is what Yahoo's legal team did to effectively end a gender discrimination lawsuit that had been filed against the company. The San Francisco Chronicle reports that the tech giant had been sued by a former manager who alleged that the company's performance evaluation system could be manipulated to produce a gender bias. In an interesting twist, the bias was alleged to favor women, and the lawsuit was filed by a male manager who claimed to have been treated unfairly by it. Yahoo maintained that the manager had been fired as a result of his poor performance. A federal judge dismissed the case before Yahoo incurred the expense of discovery, mediation, arbitration, or settlement negotiations.
Not all cases can be dismissed so quickly or easily, but that does not mean they must have devastating effects on employers. According to Crain's Detroit Business, Penske recently settled employment claims with a class of workers who claimed wage and hour violations. While the $2.1 million dollar settlement approved by the court may seem a steep price to pay, experts estimate that Penske faced potential liability of $20.58 million had the automotive retailer lost the case at trial. The aggrieved workers will receive approximately $1,205 each.
Mediation and settlement conferences can also be used to settle legal disputes short of trial. These are formal settlement negotiations which invoke the assistance of a third party. They are faster and cheaper than formal litigation at trial. For these reasons, many employers use these tools to resolve claims by employees. Some employers even require these tools to be used before litigation is initiated, and include provisions to that effect in an employment contract.
Finding the Right Resolution Tool for a Specific Claim
Every legal claim presents different considerations. This means that the appropriate tool for resolving a claim will be different in every case. A claim that is frivolous or has no sound legal basis can sometimes be managed with a motion to dismiss the claim from the court entirely. Valid claims with no tenable legal defense are often settled, to mitigate the financial damage the employer will likely face at trial.  An experienced employment law attorney will help guide employers to the fastest, most cost-effective manner of resolution.
Contact an Employment Law Attorney Today
Whether you're facing a claim or want to proactively address potential areas of employment liability facing your business, the experienced employment attorneys at Structure Law Group can help business owners like you protect their legal and financial interests. Set up a consultation today by calling (408) 441-7500 or emailing slgadmin@structurelaw.com.