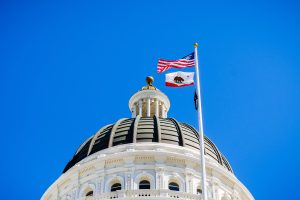 Each year brings new changes to the laws governing the relationship between California businesses and their employees. And 2023 has certainly been an active year on that front. There are a number of new laws–and changes to existing laws–that all employers need to be aware of.  If you have specific questions about how these new laws will affect your business, the California employment lawyers at Structure Law Group are here to help.
Here is a brief rundown of some of the more critical new employment laws to keep in mind as your business continues to navigate 2023:
Higher Minimum Wage
As of January 1, 2023, the California minimum wage is $15.50 per hour statewide. Some California municipalities may have their own higher minimum wage requirements within their respective jurisdictions, but the statewide increase applies to all employers regardless of headcount.
The new minimum wage also means a new threshold for classifying an employee as "exempt" from overtime pay rules. An employee must now earn an annual salary of at least $64,480–twice the minimum wage for full-time work–to be considered exempt. All non-exempt employees must still be paid overtime rates as required by California law.
Pay Data Reporting & Pay Scale Disclosure
Senate Bill 1162 requires California businesses with 100 or more employees to file an annual pay data report with California's Civil Rights Department (formerly the Department of Fair Employment and Housing). This is separate from an employer's existing obligation to file an EEO-1 with the federal government. California pay data reports must disclose the "median and mean hourly rate" for employees in a number of categories broken down by race, ethnicity, and sex.
Employers with at least 15 employees must also now include a pay scale when making job postings. The pay scale must express the salary or hourly pay range that the employer "reasonably expects" to pay for the advertised position. Employers must also provide pay scale information to job applicants and even current employees upon request.
Bereavement Leave
Assembly Bill 1949 now requires most California employers to allow their employees to take up to five days of "bereavement leave" due to the death of a spouse, child, parent, or other specified family members. The employee has the option of taking bereavement leave all at once or intermittently over a three-month period starting from the family member's death. The five-day rule applies per death, not per year, and any bereavement leave does not count towards the 12 weeks of leave provided under the California Family Rights Act.
Our California Employment Lawyers Can Help Guide You Through Statewide Regulatory Changes
This is just a small sample of the most recent changes to California employment law. With law offices in both Los Angeles and Silicon Valley, the California employment lawyers at SLG can advise you on the full range of your obligations under federal, state, and local laws. Contact us today to schedule a consultation.