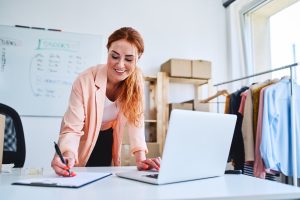 As with every new year, 2021 has brought changes to the law that can affect your business. California business owners must stay up to date on the legal changes that can affect their liabilities. The experienced business attorneys at Structure Law Group are here to help you understand all potential liabilities your business could face and develop an effective strategy for mitigating these risks.
New Code of Civil Procedure Statutes Enacted For 2021
The Code of Civil Procedure has been amended to include three new specific sections related to the discovery process. Section 2031.280(a) of the Code of Civil Procedure is amended so that parties responding to an inspection demand may no longer produce documents "as they are kept in the usual course of business."  Instead, when produced, the documents "shall be identified with the specific request number to which the documents respond." This can add extensive administrative labor to reorganize documents and produce them as requested.
Next, the Code of Civil Procedure was amended to add sections 2016.090 and 2023.050.  Section 2023.050 authorizes the imposition of $250 in sanctions, in addition to any other sanctions imposed, for failing to produce documents (or failing to negotiate discovery disputes in good faith). Section 2016.090 is based on rule 26(a)(1)(A) of the Federal Rules of Civil Procedure. It requires initial disclosure – without a discovery request – of specified information.
Finally, section 2030.210 of the Code of Civil Procedure has been amended to allow a party responding to interrogatories to ask the propounding party to provide the interrogatories in electronic format. This has been a professional courtesy that many lawyers and their staff already extend to opposing counsel. Now, however, it has been codified into law so that parties cannot needlessly complicate the discovery process when litigation gets tense between the lawyers.
How This Affects Business Owners
For business owners, these changes will have little impact on their daily operations. But there are critical things you can do to make the discovery process more efficient in order to save your business time and money. Start by ensuring that all your business documents are well organized in digital format. These documents should never be held nor maintained by a single person – this leaves them susceptible to being lost, disorganized, or even misused. Make sure that they are well indexed with multiple keywords to increase their searchability. Be sure that your business documents are protected by a reliable backup system that allows them to be restored in the event of fire, theft, flooding, or other events that could cause a serious loss of data.
Experienced Los Angeles Business Lawyers To Keep Your  Business Current On All Its Legal Obligations
Properly organizing your corporate documents will not only save your business time and money in administration – it can also save you litigation expenses. By consulting with an attorney early, you can ensure that your business documents are both secure and well organized.  Contact Structure Law Group at (310) 818-7500.