Many individuals who are citizens of foreign countries want to take advantage of the economic market in the United States. More specifically, California is a particularly popular state in which to start a business as a foreign national due to the close connections with the tech industry and the large and diverse population, among other reasons. If you are a foreigner considering conducting business in California, there is good news for you—neither residency nor citizenship is required to do so. Instead, you need only go through very similar steps as a U.S. citizen starting their own business with the state.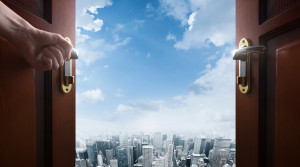 The following are some important steps that you must take to start your California business:
Choose your business entity – This is an important decision with many implications and your options, including corporation, limited liability company, limited liability partnership, or limited partnership, should be carefully weighed. An experienced business attorney can assist you in choosing the correct entity for your type of business and your goals.
Choose a registered agent – You can serve as the registered agent yourself or select another person if needed, however, whoever serves as the agent must have a physical address in the state of California where they can accept legal papers.
File the necessary paperwork to qualify/register with the Secretary of State – The paperwork required to qualify/register with the SOS depends on the type of business entity you chose and a qualified business lawyer can help ensure you meet all filing requirements to avoid delays in the formation process.
 Generally speaking, there is not much additional red tape for foreign nationals than for U.S. citizens when starting a business. There may be certain additional requirements when opening business banking accounts or similar tasks, however, the formation of the business itself can be relatively simple with the assistance of an experienced business lawyer in California.
Contact an experienced San Jose business attorney today
There is a dearth of reliable resources on which foreigners can rely to ensure they start their business is in full compliance with California laws and that they have the best chance of success. An experienced business lawyer in Silicon Valley can evaluate your needs and goals in order to best guide you through the process of starting a successful business in our state. If you are considering starting a company or investing in an existing California company, your first call should be to the Structure Law Group at 408-441-7500. Our skilled business attorneys can assist your whether you want to start your business in California, Delaware, or another state, so please contact us for a consultation today.