A corporate merger is a transaction in which two or more companies combine to form one entity. Due to the complexity of merger transactions, it is highly recommended that anyone contemplating entering into such a transaction retain legal counsel. Here are three examples of how an attorney can assist in a corporate merger.
An attorney will structure the way that a transaction occurs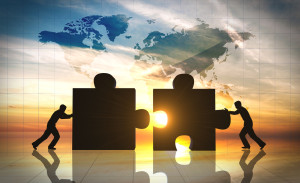 Mergers can occur in a variety of ways such as a reverse merger, horizontal merger or vertical merger with consideration being made with stock, cash, a combination of both and other variations. Each of these merger structures have various legal and tax implications that are often significant. For this reason, the advice of a skilled attorney is critical to structuring a merger transaction in the most beneficial way possible.