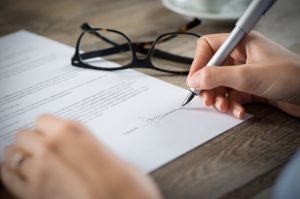 Contractual disputes can be a costly problem for California business owners. When disagreements arise over each party's rights and responsibilities under the written agreement, a skilled California business litigation attorney can help negotiate the dispute in order to avoid costly litigation.
What is an "As Is" Contract?
An "as is" contract provides that a particular produce is being sold in its present condition. The seller makes no promises or guarantees with regard to the product's performance, and the buyer agrees that he or she will accept the product without such promises. "As is" contracts have a common problem known as mutual mistake. Because neither party inspects nor warrants the condition of the product, the product can sometimes turn out to be significantly more (or less) valuable than either party anticipated.