Enforceable contracts that accurately describe an agreement between the parties are essential to any business, regardless of industry. Contracts arise in many relationships, including with partners, businesses, suppliers, employees, and client or customers, and a company of even moderate size could easily have thousands of contracts with various parties. For this reason, implementing a system to manage contracts and ensure compliance can significantly improve efficiency, improve compliance, and reduce the risk of incurring legal liability that can arise from contract disputes. In addition, an effective contract management system can help automate certain tasks, significantly reducing the risk of human error resulting in a costly dispute. Below are 4 ways in which implementing a contract management system can help businesses in every aspect of the contract lifecycle management process.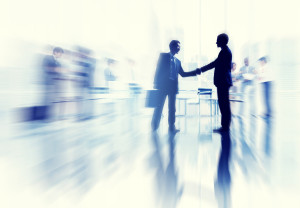 Keep all contracts in a central repository – This benefit may seem simple, but consider the inefficiency involved in an employee searching through files upon files for a contract that may have been executed years ago. An effective contract management system can keep a copy of the contract itself while also summarizing key facts regarding the agreement in a way in which they are easily accessible to those searching.
Create a database of standard agreement and pre-approved substitutions – There is no need to reinvent the wheel every time your company enters into a new agreement. Creating a standardized contract for use in recurring situations as well as standard substitutions that are pre-approved for use can significantly improve efficiency in contract drafting and execution.