For many businesses, promissory notes are a significant asset in the company's financial portfolio. Securing such a promissory note with a personal guarantee can be an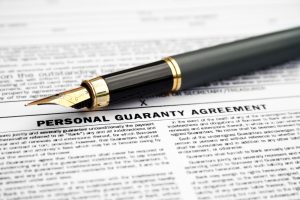 important step in protecting the company's financial interests. Unfortunately, many business owners learn the hard way that a simple promissory note template is not always sufficient to enforce the personal guarantee, thus wasting this valuable asset. Learn more about how a Los Angeles business attorney can help you secure all your assets to protect the financial health of your business.
The Benefits of a Personal Guarantee
When a personal guarantee is accompanied with a promissory note, a personal guarantee acts like collateral. The asset (promissory note) is protected by the collateral (the guarantor's promise to pay, and the ability to sue the guarantor personally for noncompliance with the terms of the promissory note). As with any collateral, a personal guarantee gives the asset more security. Businesses can therefore protect their financial interests by protecting promissory notes with personal guarantees.