Many business owners do not hire an experienced attorney for several reasons. Some believe they cannot afford it and others may believe there is no need for a lawyer unless a legal conflict arises. However, it is much more resource-effective (time, energy, and money) to have the guidance of a skilled business lawyer from the very start. Doing so can avoid costly litigation in the first place and will allow you to focus on your business operations and not on a legal case. The following are only some examples of how hiring a business attorney can help to avoid litigation.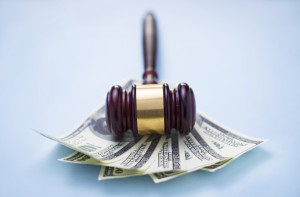 Business contracts – Businesses involve many different kinds of contracts, whether they are with fellow owners, suppliers, clients, or any other party. You may not recognize that a particular contract has unfair or adverse provisions that may leave your business vulnerable to losses or liability. Every single contract you consider signing should be carefully drafted, reviewed, and negotiated by a knowledgeable lawyer to protect your interests and avoid legal liability.
Compliance with business laws – California has a great number of laws that are relevant to businesses, and compliance is essential to avoid costly fines or legal conflicts. Such laws can regulate business formation, licenses, permits, zoning, taxes, employees, and many other issues. As a business owner, it may be challenging for you to identify all relevant laws and to ensure that you comply with them. An experienced attorney will know what steps you need to take to comply with necessary laws.
Assistance with real estate transactions – Unless you work from your home, the location of your business is likely an essential part of your success. Whether you rent or purchase real estate, you want to ensure that your location is secured, regulated, and cost-effective. An attorney can review lease agreements and all documents involved in a real estate sale or purchase to ensure that your best interests are protected.
Intellectual property protections – Many businesses depend upon an invention, brand, or another type of idea or development for success. These products or ideas are collectively referred to as "intellectual property" (or IP) and it is imperative to properly protect this property. Obtaining patents, trademarks, and copyrights can help to avoid a conflict if someone else wishes to copy or use your brand or idea. Conversely, an attorney can take steps to ensure you are not infringing on anyone else's IP, which can result in costly litigation.
Find out how a San Jose business attorney can assist you
Litigation can require a significant amount of money and time and your business can suffer because of a legal claim. It is critical to have an attorney on your side who is working to avoid business litigation at every turn. Structure Law Group, LLP in San Jose helps every type of business with all relevant legal issues, so please call our office at 408-441-7500 today or contact us online.