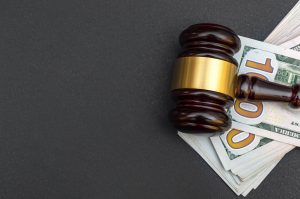 In California litigation, each side is generally expected to pay their own attorney's fees. This can be a significant amount – one that is especially hard for businesses to bear when they are new, or small or subject to difficult market conditions (such as the coronavirus pandemics). There are, however, certain situations in which a party can recover attorney's fees. Learn more about how you can mitigate the expenses of litigation.
Recovery Through Statutes
There are certain statutes that specifically provide for attorney's fees. If a party successfully pursues a claim under a specific statute, the court can award attorney's fees at the end of the case. This is why it is important to work with an experienced business litigator who knows which claims you can pursue under state statutes that specifically allow for attorney's fees. These statutes typically involve cases of serious misconduct, such as fraud, concealing evidence from the other party, or lying to the court. One frequent example is California's "Anti SLAPP" statute. Section 425.16 of the California Code of Civil Procedure prohibits frivolous lawsuits that use the judicial process to restrict another party's right to free speech. The statute also specifically allows attorney's fees to be awarded to a prevailing party on motions to strike filed under this statute.
The Anti SLAPP statute is just one of many California statutes that allow for attorney's fees. While it can sometimes take an investment of investigative costs and attorney's fees to prove your claim, the investment is usually worth it to obtain the sanction to which you are entitled. This is an important tool for mitigating the overall costs of your business litigation.
Recovery Through Contracts
Section 1717 of the California Civil Code specifically allows for courts to enforce contracts that award attorney's fees to the party that prevails on the contract in litigation. This is enforceable against either party – regardless of which one was specified in the contract. Such provisions in a contract can encourage the parties to settle their disputes out of court and without incurring unnecessary litigation expenses. But these provisions can also be used by large businesses to bully smaller businesses that do not have the capital to sustain costly litigation. Use caution before adding such a provision to your contracts – or allowing another business to use the provision in a contract your business will enter into. A business attorney can advise you on the best way to use and avoid such provisions in contracts in order to protect your business interests.
Our California Business Lawyers Can Enforce All Your Attorneys Fees and Other Discovery Sanctions
Business litigation can be costly. The process can also be abused by some companies in order to bully other, smaller companies into costly litigation. The experienced Silicon Valley business litigators at Structure Law Group know how to stop these strategies and pursue all legal remedies to which your business is entitled. Call (408) 441-7500 to schedule a consultation. The sooner you have an experienced business litigator handling your company's legal claims, the better protected your rights will be.