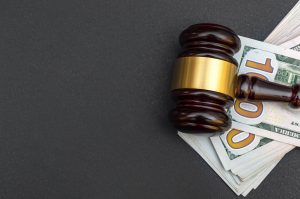 In California litigation, each side is generally expected to pay their own attorney's fees. This can be a significant amount – one that is especially hard for businesses to bear when they are new, or small or subject to difficult market conditions (such as the coronavirus pandemics). There are, however, certain situations in which a party can recover attorney's fees. Learn more about how you can mitigate the expenses of litigation.
Recovery Through Statutes
There are certain statutes that specifically provide for attorney's fees. If a party successfully pursues a claim under a specific statute, the court can award attorney's fees at the end of the case. This is why it is important to work with an experienced business litigator who knows which claims you can pursue under state statutes that specifically allow for attorney's fees. These statutes typically involve cases of serious misconduct, such as fraud, concealing evidence from the other party, or lying to the court. One frequent example is California's "Anti SLAPP" statute. Section 425.16 of the California Code of Civil Procedure prohibits frivolous lawsuits that use the judicial process to restrict another party's right to free speech. The statute also specifically allows attorney's fees to be awarded to a prevailing party on motions to strike filed under this statute.