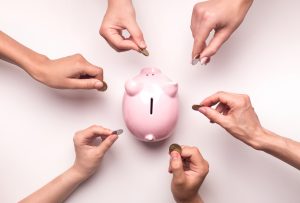 Crowdfunding has become a popular means of funding new projects. Especially here in Silicon Valley, crowdfunding is an important driver of innovation. Yet increased use of crowdfunding has led to increased regulations. Companies can now offer and sell securities through crowdfunding platforms, and as with any security, these transactions are regulated by the Securities and Exchange Commission. It is important for any business offering securities through a crowdfunding platform to understand all legal obligations before using this medium.
What is Regulation Crowdfunding?
Crowdfunding refers to a financing method in which fund is raised through soliciting relatively small individual investments or contributions from a large number of persons. Crowdfunding is a way to use a social media platform to fund work initiatives, charitable causes, and almost any other project you can imagine. Crowdfunding can even be used to buy and sell stock in a company. That said, stock is a security that is regulated by the SEC. As with any other transaction involving a security, buyers and sellers must adhere to SEC regulations throughout the transaction. The SEC has recognized the increased use of crowdfunding in secured transactions. In response, it has issued specific rules for the offer and sale of securities through crowdfunding.
What Does Regulation Crowdfunding Permit?
The SEC guidelines permit a company to raise a maximum aggregate amount of $1,070,000 through crowdfunding offerings in a 12-month period. All of these online transactions must take place through an intermediary (either a broker-dealer or a funding portal) that is registered with the SEC. The rules also require certain disclosures of information to investors, intermediaries, and the SEC. Individual investors are limited in the amount they may invest through regulation crowdfunding in a twelve-month period.
What are the Changes in the Regulations?
In response to the COVID-19 pandemic, the SEC has temporarily loosened restrictions on Regulation Crowdfunding. This is designed to help business owners sell equity and raise capital to stay afloat during the unprecedented challenges businesses face across the world. The Philadelphia Business Journal reports that small business owners who sell between $107,000 and $250,000 worth of equity in a twelve-month period will be temporarily exempted from having to obtain an independent audit of their financial statements. Business owners can also be exempt from the current waiting period (twenty-one days) between raising money and using it. Business owners must disclose to investors and the SEC that they are operating under the temporary rule changes. These changes only apply to capital raised through the end of August, and a company must be in business for six months before offering securities under these exemptions.
The SEC is also considering permanent changes to Regulation Crowdfunding that will allow companies to use the system more efficiently. According to MicroVentures, these changes would include:
Increase the annual limit a company can raise through Regulation Crowdfunding.
Relax the annual limits for both accredited and non-accredited investors
Allow companies to "test the waters" by offering securities with generic information. If there is interest, the company would then provide full information about the terms of the offer.
Make the benefits of Special Purpose Vehicles available in Regulation Crowdfunding.
Experienced Silicon Valley Technology Lawyers For All Crowdfunding Legal Issues
The experienced Silicon Valley business lawyers at Structure Law Group know how to address the unique legal issues presented by crowdfunding technology. Call (408) 441-7500 or visit our website to schedule your consultation.