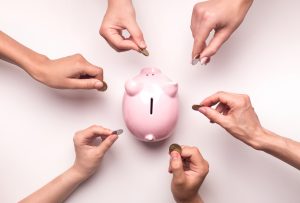 Crowdfunding has become a popular means of funding new projects. Especially here in Silicon Valley, crowdfunding is an important driver of innovation. Yet increased use of crowdfunding has led to increased regulations. Companies can now offer and sell securities through crowdfunding platforms, and as with any security, these transactions are regulated by the Securities and Exchange Commission. It is important for any business offering securities through a crowdfunding platform to understand all legal obligations before using this medium.
What is Regulation Crowdfunding?
Crowdfunding refers to a financing method in which fund is raised through soliciting relatively small individual investments or contributions from a large number of persons. Crowdfunding is a way to use a social media platform to fund work initiatives, charitable causes, and almost any other project you can imagine. Crowdfunding can even be used to buy and sell stock in a company. That said, stock is a security that is regulated by the SEC. As with any other transaction involving a security, buyers and sellers must adhere to SEC regulations throughout the transaction. The SEC has recognized the increased use of crowdfunding in secured transactions. In response, it has issued specific rules for the offer and sale of securities through crowdfunding.