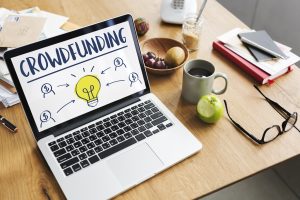 New technologies have drastically changed the ways in which new startups raise capital. Securities laws and regulations are adapting to these changes to ensure that investors are still protected under federal securities laws when investing via new technologies. Regulation CF (aka Title III of JOBS Act) is a relatively recent rule that took effect in 2016 and recently updated in 2020. It allows new business startups to raise equity through crowdfunding, which means private from all Americans, instead of the richest 2% Americans. More importantly, crowdfunding is typically used for new companies to turn their customers into their investors, which is exciting news for startup founders. Learn more about how crowdfunding works, what its legal limitations are, and how to determine whether Regulation CF is the right tool for your new company's capital funding, is added to every startup founder's to-do list.
New Rules Raising Investment Limits
According to the SEC, companies currently may raise an aggregate of $5 million in a twelve-month period through crowdfunding securities. This is a significant increase from the original $1.07 million limit. The new limit greatly expands a new company's ability to raise capital through crowdfunding. These changes also work to level the inequalities faced by small companies looking for startup funding options. Traditionally, large companies have had a competitive advantage in access to startup funding, but crowdfunding has changed the dynamic considerably.