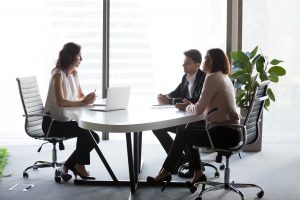 The Board of Directors is a critical factor in the success – or failure – of any new startup company. Entrepreneurs must therefore be strategic about if and when they give Board seats to investors. Entrepreneurs must also be cautious of the total number of seats that are given away. Board seats represent voting power, and if investors create a voting block, they could change the entire direction of the company. They could even vote the founders out entirely.
The Difference Between the Board Of Directors and an Advisory Board
The key difference between a board of directors and an advisory board is the authority to make binding decisions on behalf of the company. An advisory board provides strategic – but non-binding – advice about the management of a company. The Board of Directors has the authority to make binding decisions of a company. Some investors may be satisfied to receive a seat on an advisory board and simply consult about the direction of the company. Others may require a seat on the Board in order to retain the authority to make binding decisions. This is especially common in when financing from venture capitals. Because venture capitals usually involve a larger investment than angel or seed money, finance professionals want to protect their investment by staying directly resolved in the management of the startups.