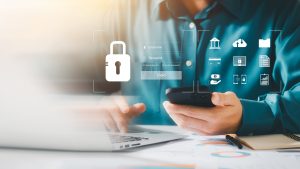 In the twenty-first century, information is power. Businesses are facing unprecedented challenges in the race to create, maintain and protect information. These challenges have become painfully obvious in recent years. Business owners have had to move their operations to an entirely remote format while still maintaining cybersecurity. Cybersecurity has been breached in multiple brazen attacks against some of the country's largest companies. Information security can no longer be taken for granted by any successful business. The key to success starts with the right human infrastructure within your organization. The right Chief Information Officer can protect your company's confidential client information, intellectual property, and trade secrets to prevent the legal liability and bad publicity that comes with a data breach.
How Corporate Information Changed During the COVID-19 Pandemic
The global economy has become increasingly interconnected in the early twenty-first. Business moved online as companies have expanded their reach across the world. For most companies, however, these online operations were merely supplemental to a workforce that primarily operated in person. All of that changed with the coronavirus pandemic. Suddenly, businesses were forced to move their operations entirely online if they wanted to survive. Data had to be secured to allow employees to work remotely via Zoom, Skype, WebEx, Facetime, and other video conferencing services. Two+ years into the pandemic, it seems clear that remote work will become more and more popular in the years to come. Businesses must find a way to facilitate this major change while ensuring the security of their data.