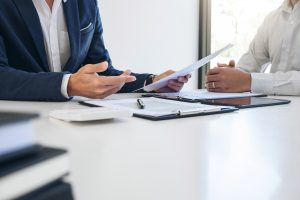 Business owners have been confronted with a host of costly legal issues as a result of the COVID-19 pandemic. For those with employees, the risk of COVID lawsuits has been a serious concern from the earliest days of the pandemic. Most employers assume that any COVID lawsuits will be covered by their liability insurance. Unfortunately, this has not always been the case.
Workers Comp Lawsuits V. Personal Injury Lawsuits
First, it is important for employers to understand the difference between workers' compensation coverage and liability coverage. Workers' compensation coverage pays for any injury that employees sustain in the scope and course of their employment. The employee does not have to prove negligence – so long as the injury occurred on the job, it will be covered. If an employee believes they can prove that the employer was negligent, they can file a personal injury lawsuit against their employer. These lawsuits are not covered by workers' compensation coverage. An employer must maintain a separate general liability policy to cover claims of this nature.