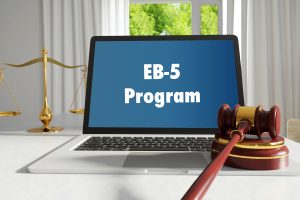 The EB-5 program is a citizenship program that was established in 1990. It was designed to stimulate the American economy by attracting foreign nationals to work and invest in the United States. The EB-5 program can benefit employees and investors by creating a path to obtain citizenship. It can also benefit businesses by allowing them to act as "regional centers" that offer investment opportunities in new commercial areas.
Qualifying Employees for the EB-5 Program
The path to citizenship for individuals is usually based on either (1) a family relationship with a U.S. citizen or lawful permanent residence, (2) humanitarian grounds such as asylum, or (3) employment status with a company engaging in business within the United States. Within the employment category, there are many different options for visas and citizenship. The EB-5 program is designed for investors, not employees, but there are many other options for obtaining lawful immigration status for your employees. Visit the USCIS website to learn more about employment visas for your workers.