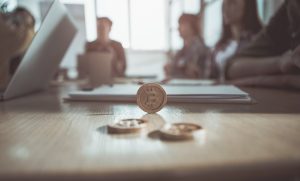 For many employers, paying employees with cryptocurrency is probably something you've never considered before. But these days, cryptocurrency is inching closer and closer to the mainstream.
Proof of how quickly cryptocurrency is becoming the new normal was evident when New York mayor Eric Adams vowed to accept his first three paychecks in bitcoin, and Miami Mayor Francis Suarez essentially did the same.
In April 2022, the Laredo Morning Times reported that Vantage Bank was planning to offer a new way for their employees to have a savings plan with the company, stepping away from traditional savings plans and offering a digital currency savings plan using bitcoin. While the bank was offering the new savings plan, it planned to continue to provide a traditional savings plan as well.