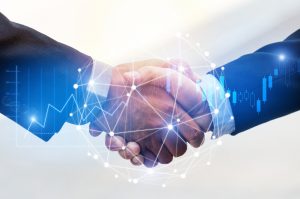 A market standoff agreement – also known as a lock-up agreement – is a legal contract which prevents company insiders from selling their shares in the company on the stock market for a certain period of time following an initial public offering (IPO). In most cases, the specified period of waiting time (i.e., the term of the market standoff) is typically 180 days. However, in some cases, the term can be anywhere from 90 days to one year.
The primary purpose of a market standoff agreement is to give the market time to "absorb" or "catch up" to the sale of recent new stock shares which are issued as part of the IPO. Otherwise, if company insiders or other individuals who hold stock in the company begin to sell their shares immediately, the stock's value will more than likely decline quickly.
In most cases where company stock is issued to company employees, there is a standard clause in the written agreement which allows for insider sales to be locked during the IPO period. For more information about whether you or your company need a market standoff agreement, you should contact the corporate attorneys at Structure Law Group as soon as possible.