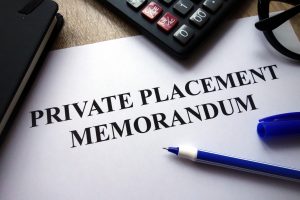 A private placement memorandum (PPM) is used to offer security in a private company to specific groups of qualified investors. It is used as a marketing tool to provide information and generate interest, but it also serves to meet the requirements of SEC regulations. It is therefore important to be sure that your company's PPM is reviewed by an experienced investment attorney. An incomplete or vague PPM can expose your business to liability or SEC fines. While investment bankers usually prepare these memos, they may not be qualified to provide legal advice. A small investment of attorney's fees now could save your business significant fines, penalties, and legal fees later on.
United States Investors Versus Overseas Investors
Regulation S of the Securities Act of 1933 allows private securities offerings to be made to foreign investors. These offers can, however, bring up other complicated legal issues. For example: if the offer is made directly to foreign investors in another country, the offeror could be subject to that country's securities laws and regulations.