Government contracts can be lucrative for many companies, large or small. Often, one company wants to bid on a government contract but needs assistance from another company to fully perform the contracted work. In such cases, the two companies would combine their resources to share the bid and the contract, if awarded.  When this situation arises, it is critical to ensure that the companies have an agreement, a "teaming agreement", stating how the work set forth in the government contract is to be divided to protect the interests of each business.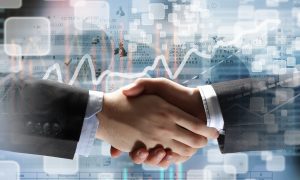 Many teaming agreements involve a large corporation acting as the primary contractor and one or more smaller businesses acting as subcontractors. Smaller businesses naturally want to protect their interests against larger corporate entities with more resources. Preparing bids can be costly and time consuming and can take focus away from other day to day operations of the business.
Unfortunately, the problem is that many teaming agreements have been deemed unenforceable by California state courts. Because a teaming agreement is signed before a contract is awarded and whether it takes effect is dependent upon winning the contract, many courts have stated that teaming agreements are "an agreement to agree" in the future instead of a binding contract. This means that a subcontractor could take the time to prepare a bid and enter into an agreement with a primary contractor, and once the government contract is won by the primary contractor, it could decide to use a different subcontractor, leaving little legal recourse for the subcontractor.