Businesses must endeavor to guard their trade secrets jealously. Failure to do so can wreak havoc upon development and growth. It will also give competitors a leg-up in the marketplace. Knowing and understanding California's trade secret law is therefore critically important. Implementing multiple safeguards to prevent trade secret disclosure is necessary. If a business fails to implement reasonable safeguards to prevent trade secret misappropriation, then the business may be without recourse in court. Working closely with experienced business attorneys to develop the appropriate security measures to prevent trade secret theft could prevent disaster from striking. The San Jose San Jose business attorneys at Structure Law Group, LLP (in San Jose and Oakland) have extensive experience counseling businesses on how to best protect their trade secrets and defending businesses against trade secret misappropriation in court.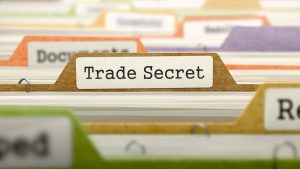 California's Uniform Trade Secrets Act ("UTSA"), which follows the Uniform Trade Secrets Act adopted in 48 states, defines a "trade secret" as "information, including a formula, pattern, compilation, program, device, method, technique, or process, that: (1) derives independent economic value, actual or potential, from not being generally known to the public or to other persons who can obtain economic value from its disclosure or use; and (2) is the subject of efforts that are reasonable under the circumstances to maintain its secrecy." (Ca. Civil Code §3426.1.)
In order to assert a claim for misappropriation of trade secret information, the owner of the trade secret information must identify its trade secret with sufficient specificity so that the information is separate from areas of general knowledge. For example, customer lists, marketing plans or pricing concessions are examples of broad categories of trade secret information. Or, the trade secret can be highly specific, such as a newly designed manufacturing process or the recipe for some sugary carbonated beverage, such as the recipe for Coca-Cola.