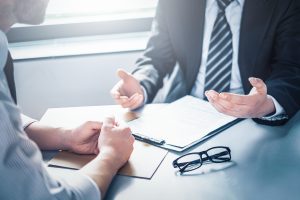 For businesses in financial distress, the right path forward may mean choosing between a reorganization or a liquidation.  Businesses have a number of options available to them, each of which include their own benefits and drawbacks.  You should speak with a bankruptcy attorney before deciding which approach makes the most sense for your business.
If a reorganization is not feasible, one of the available options is an Assignment for the Benefit of Creditors — commonly referred to as an "ABC."
In an ABC, the business assigns all of its assets and debts to an assignee.  The assignee — which is generally a company that specializes in such transactions — then liquidates the assets and distributes the proceeds to the business's creditors.  The assignee has a fiduciary duty to the creditors to maximize the value of the business's assets, and often may seek to sell the entire business as a going concern, or even continue to operate the business after the ABC has commenced.