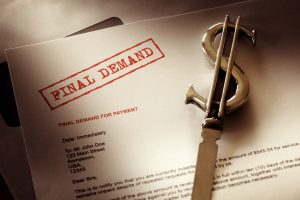 Any business that deals with customers – meaning all businesses – has customers that are habitually slow to pay for the goods or services that they purchase. Unlike retail transactions such as those that occur at a grocery store, many business-to-business transactions are not immediately completed. Customers don't necessarily have to pay before the goods or services leave the building. Payment terms might be 30 days net or 60 days net, but the customer has time to pay for what they have purchased. But what can you do when those 30 or 60 days pass by without a payment? And what can you do if that time continues to drag on and months go by without a payment from your customer?
Don't Delay with Delinquent Customers
There are many reasons – and excuses – for delayed payments or nonpayment by customers. If you invoice by mail, it is possible that the invoice was not delivered, or that it was lost internally at the customer's business. Depending upon the size of the business, it is possible that no one at the customer's business knows that a bill has not been paid. Reasons and excuses aside, your business cannot afford to operate without being paid.