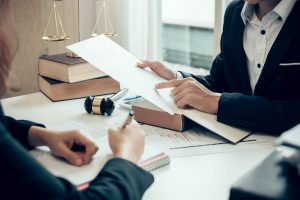 Preference related to creditor's rights issues. If a company files for bankruptcy, the matter is turned over to a bankruptcy trustee who takes control of the debtor's estate. In the case of the company, they have powers over the company. Preference specifically deals with voiding transactions within the last 90 days of a bankruptcy filing (sometimes longer) if it benefits one creditor to the detriment of another creditor. Such a transfer is referred to as a preference.
Let's use a simple example commonly found in consumer bankruptcies. The debtor has maxed their credit cards with no hope of repayment, so they file for bankruptcy. Before doing so, however, they repay their grandmother the $100 they borrowed in 2015. The bankruptcy trustee can demand the $100 back from the grandmother as she has been given preferential treatment to the corporations that own the majority of the debtor's debt.
This benefits both the creditor and the debtor. For the creditor, it prevents the debtor from moving assets out of their estate for the purpose of hiding them from the trustee. For the debtor, it prevents the creditor from using aggressive tactics that would drive them into bankruptcy since it isn't just their debt that's going to be repaid. In these cases, the trustee sends a demand letter to the debtor demanding the repayment of the transaction.