California business litigation is a long and complicated process. It is important to have an experienced litigator assess your case and review your lawsuit complaint to ensure that the process is done correctly from the start. This blog post goes over the process, and how an experienced California business litigation attorney can protect your company's legal interests.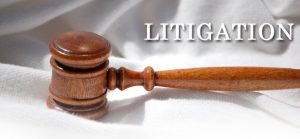 The Stages of Business Litigation
The first step in business litigation is to prepare a California business lawsuit complaint and file it with the appropriate court. The complaint should specify the exact legal harm that has been suffered and the relief sought by the plaintiff. This will generally take the form of an estimate of the financial damages suffered as a result of the legal harm. Once the complaint has been filed, the lawsuit has officially started. The complaint must then be served upon the opposing party. That party has a short window in which to file an official response to the complaint.  If they fail to do so, the complaining party may ask the court for a summary judgment to get their requested relief. The vast majority of defendants answer lawsuits in a timely manner. Summary judgments on service grounds are, therefore, rare. Once an answer has been filed, the next phase of the lawsuit begins.