Contracts are an integral part of conducting business and the necessity for certain contracts can arise from the very start of your company. The following are only some examples of important contracts for startups in California.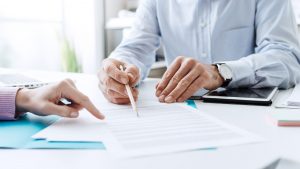 Founders' Agreement — If you are going into business with one or more people, having a comprehensive and clear founders' agreement is imperative. This agreement can be likened to a premarital agreement: it foresees and addresses potential issues that may arise and sets guidelines for dealing with those issues. A solid and enforceable founders' agreement can prevent a lot of legal conflict and costs down the road.
Nondisclosure Agreements — If you have the idea or formula for a unique product or process, you want to keep information confidential so others do not try to misappropriate your idea. However, it will be necessary to share information with co-founders, employees, investors, contract developers, and others involved in the project. In such cases, you may have others sign a nondisclosure agreement to ensure they will not disclose confidential information to other parties.