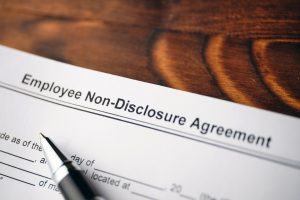 Most businesses in California have confidential and valuable information to protect. Ensuring its protection is often a vital priority. In the ordinary course of business, companies will enter into numerous consulting agreements, service agreements and strategic alliances. These agreements are best made with the advice of a Los Angeles employment attorney who can help protect proprietary information by drafting enforceable non-disclosure agreements.
NDAs and best practices
The proper use of NDAs and noncompete clauses is to protect your company's valuable proprietary information. NDAs can be used to safeguard trade secrets, and this is their preferred mode of operation. Nonetheless, if your company wants to protect trade secrets, you must show that you made some effort to protect those secrets. Informing hires that they will have access to proprietary trade secrets and signing an agreement not to divulge those trade secrets makes the effort enforceable and shows your company took measures to protect their intellectual property.