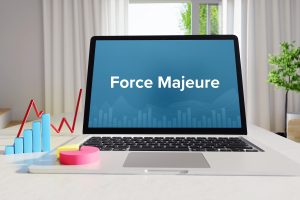 Force majeure is an important protection for businesses entering into any contract. Especially during the dramatic and unpredictable consequences of the coronavirus pandemic, business owners are wise to use and enforce force majeure clauses whenever possible. An experienced business lawyer can help you draft and use this protection properly. An attorney can also help you deal with a vendor or client who is attempting to improperly use a force majeure clause to get out of fulfilling contractual obligations.
What is a Force Majeure Clause?
Force majeure is a French term that translates to "superior force." In contracts, it is used to address what will happen in the event of unforeseen circumstances that are not caused by either party. A force majeure clause can address specific events (like wars, strikes, and riots) or general categories (such as "acts of god"). When such a clause is written and enforced properly, it can excuse both parties' obligations under the contract.