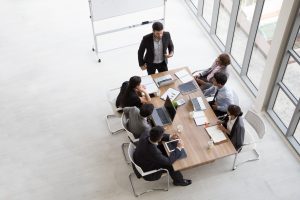 Litigation is a costly enterprise for any business owner. It is important to work with an experienced business litigator who knows how to mitigate litigation expenses wherever possible. New statutes – such as the one that creates informal discovery conferences – can be used to help resolve discovery disputes and mitigate the over cost of business litigation.
What is an Informal Discovery Conference?
Recently, the California Code of Civil Procedure was amended to allow civil litigants to request an informal discovery conference. While the discovery process is governed by clear rules and procedures, the parties are often expected to resolve differences amongst themselves. If they cannot, they must let the court decide their differences. This is traditionally done by discovery motions. If, for example, one party refused to procedure a document requested by the other, the requesting party could file a motion to compel with the court. The attorneys would then prepare written motions to the court, make arguments at the hearing, and wait for the judge's ruling. All of this results in added attorney's' fees.