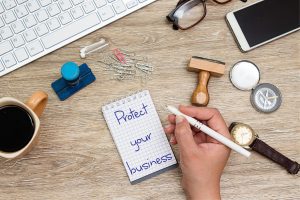 California business owners face many different types of litigation. It is important to mitigate the risk of liability by consulting with a California business litigation attorney before your business is even established. The experienced California business litigation lawyers at Structure Law have helped entrepreneurs in all types of industries protect their companies from preventable losses. What follows are some of our tips to protect your business from litigation.
Have a business litigation attorney in California draft an operating agreement.
An operating agreement is not required to form a business in California. As a result, some business owners make the mistake of starting business operations without them. Without an operating agreement, the business is exposed to litigation and liability. An experienced business lawyer can draft an agreement that will reduce the likelihood of future liability. According to the Small Business Administration, an operating agreement sets the rules that guide a company's decisions. Having an operating agreement can set decision-making processes that reduce the likelihood your company will face litigation. This agreement can even reduce the risk of future costly conflicts between owners of the company.